Charleston Square offers luxury mixed-use space
Charleston Square is a luxurious location with plenty to offer businesses and residents alike. It is a mixed-use development consisting of 24 residential condominiums on its top floor. These luxurious spaces are perfect for those wanting to lead a carefree lifestyle.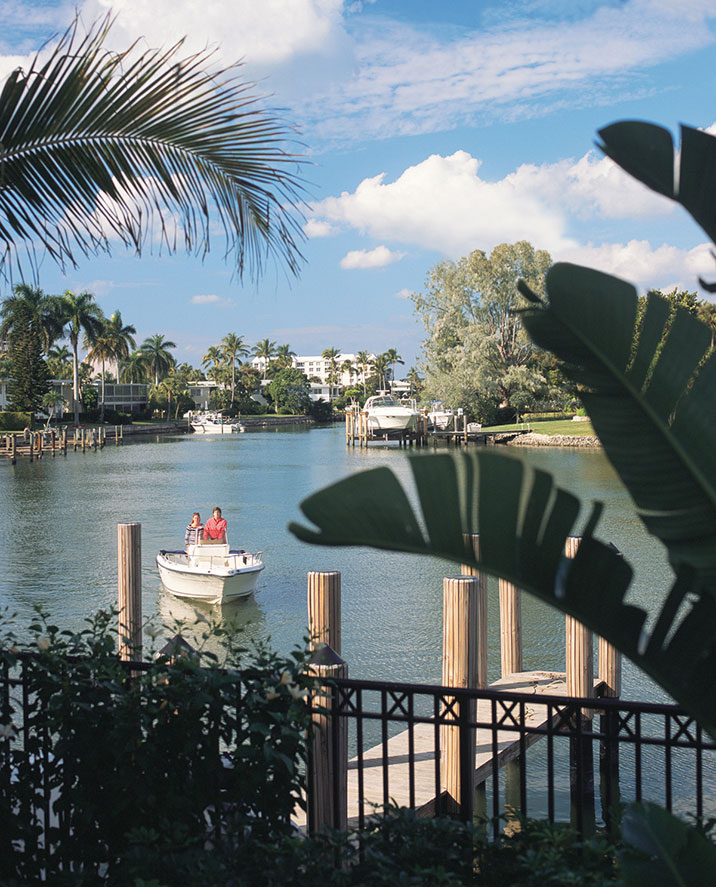 Alternatively, the complex offers Class A office spaces for those looking for a professional and polished business environment.
Property owners can benefit from architectural-style and fine-structured buildings that contrast perfectly with the softness of the waterfront setting. Soak in the great view from your large balcony windows instead.
The square's location on Hurricane Harbour also provides Gulf access via Doctors Pass, making it a great location for boaters. There are deeded boat docks for those interested in the nautical aspect of the development.
Charleston Square is a part of The Moorings. This area has grown in desirability with luxury waterfront and beachfront communities. Built in 2005, it's one of the youngest developments in the neighborhood.
Benefits of Charleston Square
Some other benefits to living in the area:
• It provides access to beautiful beaches in Southwest Florida
• It's suitable for both business and residential purposes
• It's only a few blocks away from downtown Naples
There are several convenient on-site services and amenities available to residents and business owners as well. This makes it the perfect hub for both work and leisure. The area includes banking, dining, dental, medical, real estate, pharmaceutical, salon, and spa services.
Residents have access to storage space, underground parking, a third-floor swimming pool, a club room with catering facilities, and a fitness center.
If this sounds like an area you'd like to call home, contact Larry Roorda Realtor at 239-860-2534. Larry Roorda is an expert in properties in The Moorings and nearby areas. He can help sell your home, too! Contact him today!