Own a piece of the sunset with the Tropics Community
How much would you pay to own the sunset?
Emperor Constantine built the Great Palace of Constantinople by the shoreline so that he and his heirs could own a piece of the setting sun for all eternity. China's first emperor, Ying Zheng, created a palace off the coast of Suizhong county in his quest to achieve immortality.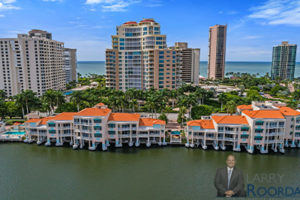 There is just something special about the shoreline that beckons risk-takers and conquerors. Perhaps it's because this is where solid land meets the roiling ocean – a marriage between order and chaos that unifies the earth and the sea in a harmonious balance. It's inevitable to feel a stirring within your soul whenever you're watching the sun sink by the shore, painting the sky a blazing crimson while doing so.
Now, just like the emperors of ages past, you can own a piece of the sun by investing in the Tropics Condominium Community. Located at the scenic Venetian Bay of Naples, Florida, this stately residential complex is comprised of 33 units subdivided into three bay-front buildings. It boasts deeded access to Florida's white-sand beaches, giving residents privileged admittance to this one-of-a-kind spectacle.
Built in 1989 by Algonquin Development, the Tropics is a gated community with a telephone entry system, covered parking spots, paved driveways, boat docks, an enchanting elevated bay-side pool, and underground utilities. It stands within the prestigious Park Shore waterfront area and is a half-mile away from the fine-dining and shopping amenities of the Village at Venetian Bay. Boating enthusiasts can take advantage of a canal waterway that flows into the crystalline waters of the Gulf of Mexico, which gives homeowners the chance to enjoy the serenity of the sea.
Curious about owning a slice of this paradise? Contact us now for more details. We'd love to have a chat with you!