Piedmont Club offers quiet, luxury space
Everyone dreams of a quiet, luxury space on the water to relax and that's exactly what residents at the Piedmont Club get.
The condominium community is located in Naples' Park Shore development on the shores of the Venetian Bay, where the views are just the beginning! The units were designed to ensure a quiet and private single home type of feeling.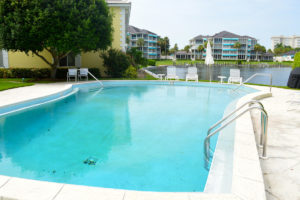 Built in 1973, the Piedmont Club is a low-density, 19-unit community. Each unit is 1,600 to 1,900 square feet and features two or three bedrooms. Residents receive one covered parking space per unit, including indoor bike storage. Although dogs are not allowed, owners can have cats, with approval.
What makes the Piedmont Club unique?
The Park Shore development offers many housing and lifestyle options for prospective residents. What truly sets the Piedmont Club apart is its bayfront pool that offers nightly sunset views. After a warm, relaxing evening, residents can head home knowing that their unit is constructed with the utmost care for peace and privacy. Additional amenities include a community room and BBQ grills so you can enjoy the social activities.
Close to home luxury
The Piedmont Club, and the surrounding Park Shore development, is renowned for its pristine shoreline beauty and visionary Mediterranean style. The waterfront area offers upscale dining, shopping, and cultural experiences, so adventure is never far from home. With so much to offer in the community, there's something for everyone.
The world is at your doorstep. Learn more about the comfortable, luxurious lifestyle that awaits at the Piedmont Club by calling  Larry Roorda Realtor, who specializes in the Park Shore area, at 239.860.2534. It's his goal to make the home buying process as comfortable and accommodating as the home itself.