Rosewood Residences condos will offer luxury beachfront living in Naples
Rosewood Residences condos will offer residents a club-like experience in a luxury beachfront high-rise. This new development coming to Naples, FL, provides amazing views and expansive floor plans.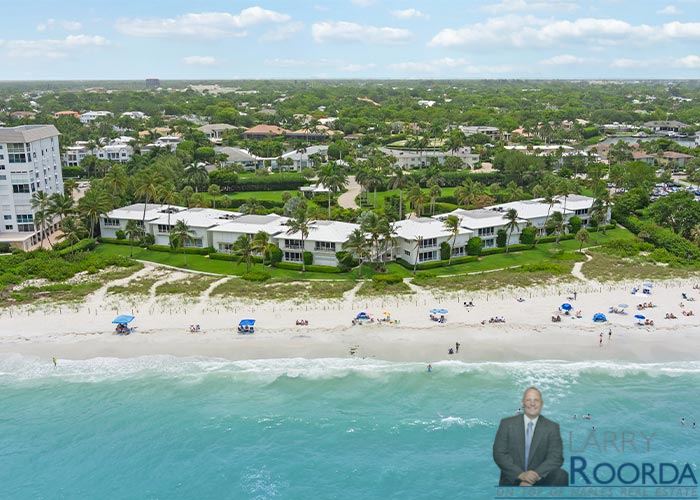 The luxury beachfront condos will have fewer than 50 units with an average size of 5,300 square feet of living space with spacious balconies. The 3 or 4-bedroom units will have their own private elevator entry, walk-in closets, and specially crafted kitchens with high-end appliances.
Since this is a project of Rosewood Hotels & Resorts®, there's no shortage of amenities and services. There will be an exclusive club atmosphere featuring a fitness center, spa, steam and sauna facilities, concierge amenities, game room, lounge, and sports bar. Residents can also enjoy two pools with cabanas and food and beverage service. There's also a heated spa.
"Rosewood Hotels & Resorts is delighted to be a part of the expanding residential market in Naples, Florida," said Brad Berry, Vice President of Global Residential Development at Rosewood Hotel Group. "Rosewood Residences prides itself on providing its residents with resort-style living paired with best-in­-class, luxury lifestyle experiences. Through the development of Rosewood Residences Naples, we look forward to growing our distinctive collection of ultra-luxury homes situated in both dynamic cities and resort destinations."
Rosewood Hotels & Resorts® manages a global collection of 29 luxury hotels, resorts, and residences in 17 countries. Each Rosewood property embraces the brand's A Sense of Place® philosophy to reflect the individual location's history, culture, and sensibilities.
Rosewood Residences condos in Naples
The Rosewood Residences condos are being built where Mansion House is now located, 1601 Gulf Shore Blvd. N.  Mansion House was built in the 1960s and includes six acres of prime beachfront property adjacent to Lowdermilk Park.
While Mansion House had eight buildings two-stories tall, Rosewood Residences will be a high-rise developed in partnership with The Ronto Group and Wheelock Street Capital.
"We are honored to partner with Rosewood to bring the brand's unparalleled residential product to such a coveted address in the heart of Naples," said Anthony Solomon, Owner of The Ronto Group. "With this being our second standalone Rosewood Residences project, we're confident that Rosewood's A Sense of Place philosophy and culture of service will be the ultimate compliment to the already sophisticated yet relaxed Naples lifestyle."
In addition to being beachfront, the luxury condos are close to plenty of shopping, dining, and entertainment. It's an ideal location to enjoy the Florida lifestyle.
If you would like to keep up on the progress of this new development and learn when homes are available, visit our website and sign up for our newsletter or contact Larry Roorda Realtor®.