Selling your home in Park Shore or The Moorings
If you're considering selling your home in Park Shore or The Moorings, we have some tips and strategies for getting the best return on your investment.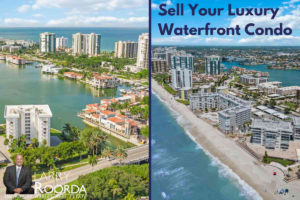 Before listing your home, it's essential to ensure it's in top condition. Here are a few tips to help you prepare your home for sale:
Make repairs: Most potential buyers are looking for a move-in-ready home, so make any necessary repairs.
Enhance curb appeal: Ensure your home's exterior is clean and well-maintained. Trim any overgrown shrubs, power wash walkways, and add fresh mulch to flower beds.
Declutter and depersonalize: Clean and organize rooms while removing personal items like family photos to help potential buyers envision themselves living in the home.
Hire a professional real estate agent: The right real estate agent should have experience selling homes in your area, helping you get the best possible price.
Stage your home: Professional staging can make a significant impact on how your home is perceived by potential buyers.
Marketing Your Home
Marketing your home effectively is crucial to attracting the right buyers and generating interest. High-quality professional images and videos are essential for showcasing your home's best features and attracting potential buyers. You can also market the area around your home so potential buyers get an understanding of the community.
You want a Realtor who will go above and beyond to market your home. For example, Larry Roorda's clients not only get top-tier videos narrated with details about the home but also professional high-quality, high-gloss, full-color property brochures.
Negotiating Offers and Closing the Deal
Once you've received offers on your property, you and your real estate agent will evaluate them and negotiate the best possible terms. This may involve counteroffers, contingencies, and other factors that can impact the final sale price and closing date.
The most important thing to remember when selling your home is to be patient. With a little patience and the right real estate agent, you will be able to sell your home and move on to the next chapter in your life.
Understanding the local market, preparing your home for sale, and marketing it effectively can maximize your return on investment. Contact Larry Roorda today to learn how we can help with selling your home in Park Shore and The Moorings for top dollar!