Terraces Condominiums: Paradise at home
Are you searching for a place right off the beach in the highly sought-after Park Shore area? A place that not only offers a space to call home, but also a place to relax, and entertain your family? Look no further than Terraces condominiums in Naples, FL.
The beachfront condominium offers a home in paradise and multiple amenities to keep you entertained. Not only are there plenty of activities and amenities on the property but also plenty to do nearby.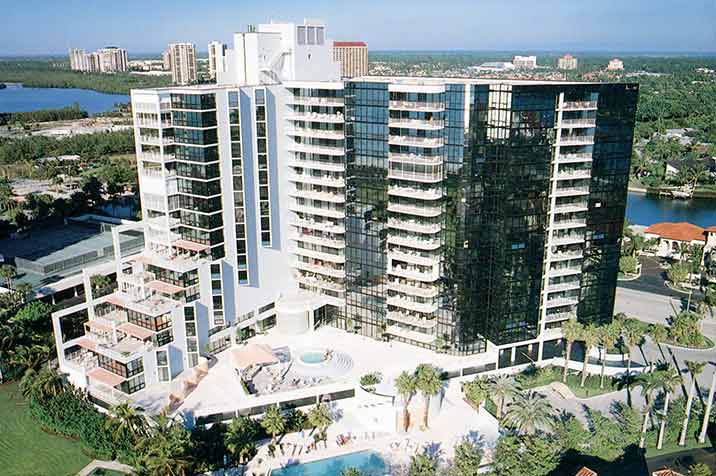 The waterfront Park Shore Naples community boasts unique, upscale shopping areas, galleries, and waterfront restaurants. With good reason, the Park Shore Naples area attracts new residents from all over the world.
Stunning views
Terraces condominiums offers plenty of stunning views. In the building, you can appreciate stunning views of both the Gulf of Mexico and the Venetian Bay. The building utilizes its beautiful location as much as possible with many of the units boasting large windows and balconies.
Endless entertainment
Terraces condominiums aren't just a great place to live, offering condominiums with approximately 1,250 to 2,000 square feet, but a great place to enjoy entertainment and relax as well. Some of the amenities within the building include a library, pool, sauna room, spa, fitness facility, bike storage, and so much more.
There's plenty of things to see and to do in the area, including a beach, beach club, restaurants and plenty of shopping. Need groceries for a fun BBQ? Publix is just a quick 6-minute drive away! You'll never be bored living in Terraces.
A welcoming community
Terraces Condominiums were built in 1986 by the Lutgert Companies with the aim to offer a modern solution to luxury living. Offering 116 residential units, along with 24-hour security and private parking, residents and guests are free to spend their days enjoying the plentiful amenities and easy beach access. There is a true sense of community within the condominiums, with residents often becoming life-long friends.
If you'd like to live in the Terraces condominiums, contact Larry Roorda Realtor®. He's an expert in the area!